Karoline Fitness
Professionalizing the brand of a fitness influencer and releasing a new e-commerce website.
Design and integration of an e-commerce website for a fitness coach and influencer. This website was released together with a new product and allowed my client to transition to a bespoke website instead of relying on a third-party service for selling her training programs.
Appropriate e-commerce solution
Built together with a developper within two months, this website runs on Wordpress and Woocommerce and features a custom theme we created.
On top of the classic e-commerce features, we set up a user dashboard enabling them to track their progress and access to additionnal content.
The importance of Responsiveness
Given the target demographic of our client, her communication channels (social networks) and her previous website's analytics, we took care to create a web experience adapted to mobile devices, testing readability, ease of access to the content, and loading speed.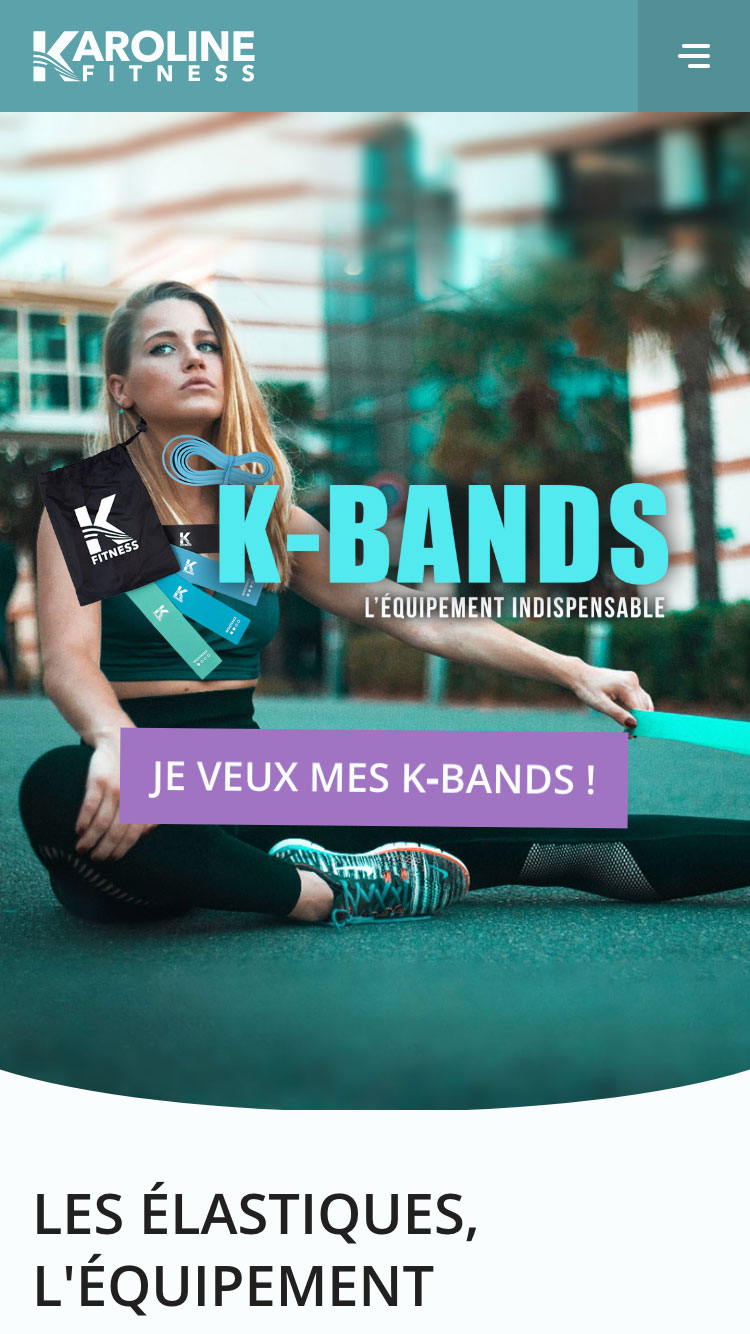 Adding detailed products pages fast
The particularity of the product pages was that they were extremely detailed, making new product creation a slow task. I've improved the efficiency of the task by optimizing the CSS blocks we use and designing re-usable structures in order to maintain a consistant brand design. These best practices allowed us to easily add responsive CSS without having severe regressions or having the layout breaking.